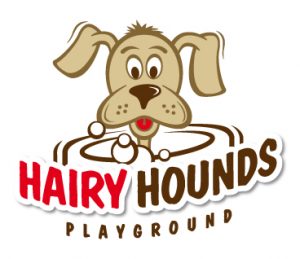 Doggy Day Care has been designed as a safe place for your dog to socialise, learn to play politely, make friends and learn basic manners such as recall, sit and name recognition.
Your dog will be fully supervised with at least one carer with them at all times in each area.
Our carers will supervise and reward appropriate play, behaviours and manners. We have play equipment, toys and desensitisation sessions that will help your dogs to explore, learn and gain confidence that will help them outside in the their every day lives.
Cost (Prices valid from 1st October to 1st July)
2 Hour Pop-In or Intro Session
2 Hour Pass
Need to go shopping and don't want to leave your dog at home? Why not do a pop in session, go shopping AND have a coffee!!
1 Dog
$27.50
2 Dogs
$50
3 Dogs
$70
½ Day – 6 Hours
Full Day – 12 Hours
10 Day Pass 1
20 Day Pass 2
1 Dog
$45
$59.50
$595
$1190
2 Dogs
$80
$105
$1050
$2100
3 Dogs
$112.50
$148.50
$1485
$2790
SPECIAL OFFER: 5 Passes for the Price of 4!
5 ½ Day Pass 3
5 Day Pass 3
1 Dog
$180
$238
2 Dogs
$320
$420
3 Dogs
$470
$538
1 – 10 visit passes are valid for 3 months from the date of purchase.
2 – 20 visit passes are valid for 6 months from the date of purchase.
3 – Special offer passes must be used within the month of purchase, e.g. 20th July – 19th August.
What To Bring
Current C5 Vaccination Certificate
Lead (Non-retractable)
Flat Collar – preferably a snap collar (No correction or martingale collars please – material martingale collars are accepted for all sight hounds)
Your dog!

Note: Owners must complete the online profile and sign the terms and conditions agreement (also online), found here… – and for dogs that have not completed a training course with us, your dog's temperament will be assessed during the first session to ensure your dog is suitable for a day care environment – keeping all dogs safe and happy.
Valet Service
Hairy Hounds Playground offers a valet service with morning pick up, evening drop off – or both – for your convenience. Valet service areas and pricing are indicated on the map below. Click on the image for a larger view.


We offer a valet service to Albert Park, Altona, Altona Meadows, Altona North, Ascot Vale, Braybrook, CBD, Docklands, Flemington, Footscray, Kensington, Kingsville, Maidstone, Maribyrnong, Middle Park, Moonee Ponds, Newport, North Melbourne, Port Melbourne, Seddon, South Bank, South Kings