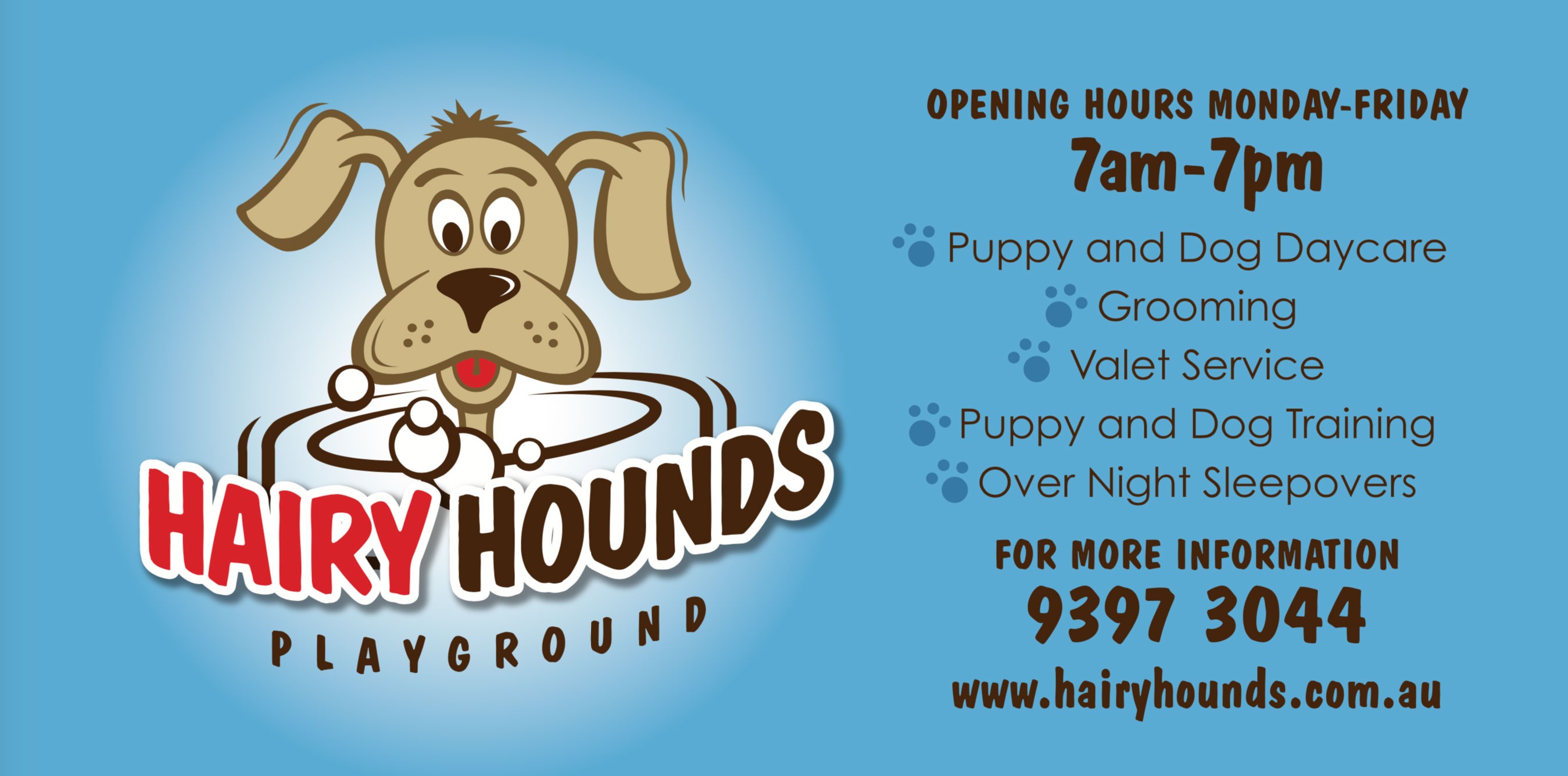 Williamstown Melbourne
Pet Services
Hairy Hounds Playground, based in Williamstown Melbourne, provide the following services:
Dog Walking
Dog Training
Puppy Training
Puppy Pop In Visits
Dog Day Care
Puppy Day Care
Sleepovers
Dog Grooming
Valets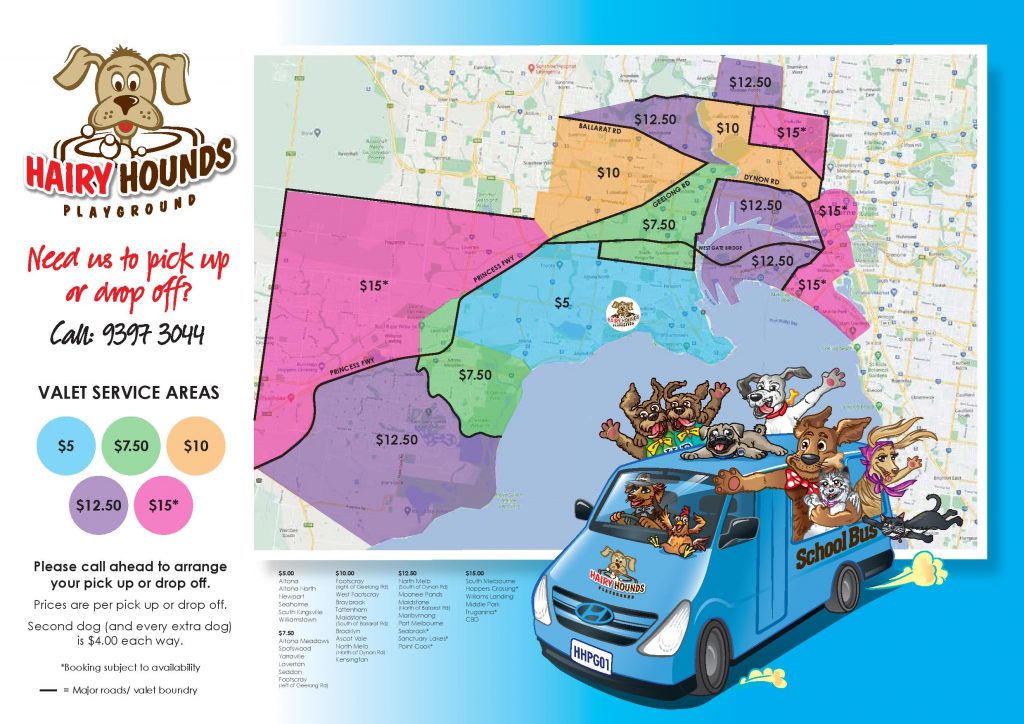 Hairy Hounds Playground provides an holistic approach to caring for your fur-family. Offering a service to suit every family's needs by personalising the care offered. No pet is too big or too small!!! Chickens, rabbits, dogs, cats, reptiles and many more fur, feathered and scaly friends are apart of our extended family.
We not only offer exercise and stimulation for the bored or home alone dog but environmental enrichment and training plans.
For those dogs who need more of a one on one approach we offer solo dog walks or group walks, training walks and drop in visits for pups (or even kittens!).
At doggy day care, dogs are supervised by our trained, qualified and experienced staff, offering socialisation puppy and doggy day care. Day care includes various types of desensitisation sessions, manners training and polite socialisation with both the human and 4 legged variety of friends!
We provide outstanding care and stimulation for dogs in a safe and fun environment. Our unique doggy day care facility has a spacious indoor area for our golden oldies and pups to visit should they require extra quiet time. The Golden Oldies area has couches, heaters and beds (not to mention a tv for those so inclined) and our puppy desensitisation area has tunnels, paddle pools and home alone toys. Pups spend 1-2 hours in this area each day to ensure we are building up their confidence in a safe and controlled environment.  Our HUGE outdoor area's (the size of a tennis court) are equipped for the weathers. In winter we have heaters and extra under cover beds and in summer our demister fans and wall sprinkler systems are set up, not to mention added paddle pools and ice block parties every day. Our outdoor areas are large enough for the dogs to run and play and each day is different, adding in agility equipment, dress up days and desensitisation days. Recall and name recognition and basic manners are practiced through out every day.
Foster Dogs
All foster dogs who are being cared for through registered rescue organisations are entitled to complimentary doggy and puppy day care. We understand that more people would be willing to take in foster care dogs if they had the extra support to socialise their foster dogs. Dogs over 7 months must be desexed, dogs must have a current C5 vaccination, must be older than 10 weeks of age and be friendly.
Call to discuss your foster dogs needs, 9397 3044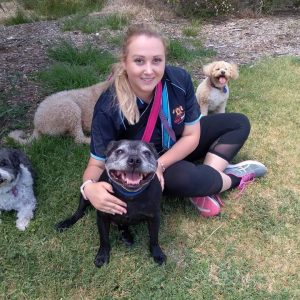 Meet Charlotte The proud fur-mum of Bellamy, The Long-Haired Chihuahua, a star of our Facebook photos; rocking side-eye looks and flaunting a spunky attitude! Since joining us in mid-2019,…